SY-WMVC-250W 24V

● 20-40Vdc input, compatible with Mono or Poly solar panel which Voc is 34-38V and Vmp is 26-30V ● 110V/120V output, suitable for utility power grid which voltage is 90-140Vac. ● Please be kind to note that this item is grid-connected type inverter.
Features:
1. IP 67 waterproof design for profile and AC output & MC4 waterproof type solar connectors, suitable for dust place, desert enviorment, rainy area.
2. Built-in communication module, supporting for monitoring at any time.
3. Double AC output connectors, more convenience for wire connecting.
4. Creative MPPT tech makes efficiency higher than 99%, reaction more sensitive and mppt locking fore faster.
5. Creative circuit design and imported industrial components make application efficiency more higher than performance more stable.
6. Parallel modular componments design, more convinient for systems setting, flexible combination and system scalability.
Item

SY-WMVC-200W

solar inverter

SY-WMVC-250W

solar inverter

SY-WMVC-250W

solar inverter

Compatiable with solar panel

60 cells/230-250W

60 cells/240-260W

60 cells/250-280W

Voc: 34-39V, Vmp:26-30V

DC Voltage

20-40Vdc

MPPT Voltage

24-33V

MPPT Algorithm

CVT+PO

Efficiency

90%

AC Voltage

220VAC(170-250Vac)

Waveform

Pure Sine Wave

Max. Output Power Factor

99%(at MPPT Voltage)

Frequency

45Hz-53Hz/55Hz-63Hz(Automatic Detection and Adjustments)

Over Temperature

>65°C

Low Voltage Shut Down

<23V

Over Voltage Shut Down

>48V

Reverse Voltage Protection

Reverse Connection Circuit

Short Circuit

Fuse

Islanding Protection

Detect islanding within 0.02S, shut down output within 0.5S

Working Temperature

-25 to 60°C

Working Humidity

0-90%(Waterproof Design)

Communication

RF: Wireless Communication

Waterproof

IP65

Total Harmonic Distortion

THDIAC(V)

Phase Shift Rate

<1%

Standby Power

<2W

Boot to Full Power Consuming

Push-pull

Cooling Ways

Natural Convection

Certificate

CE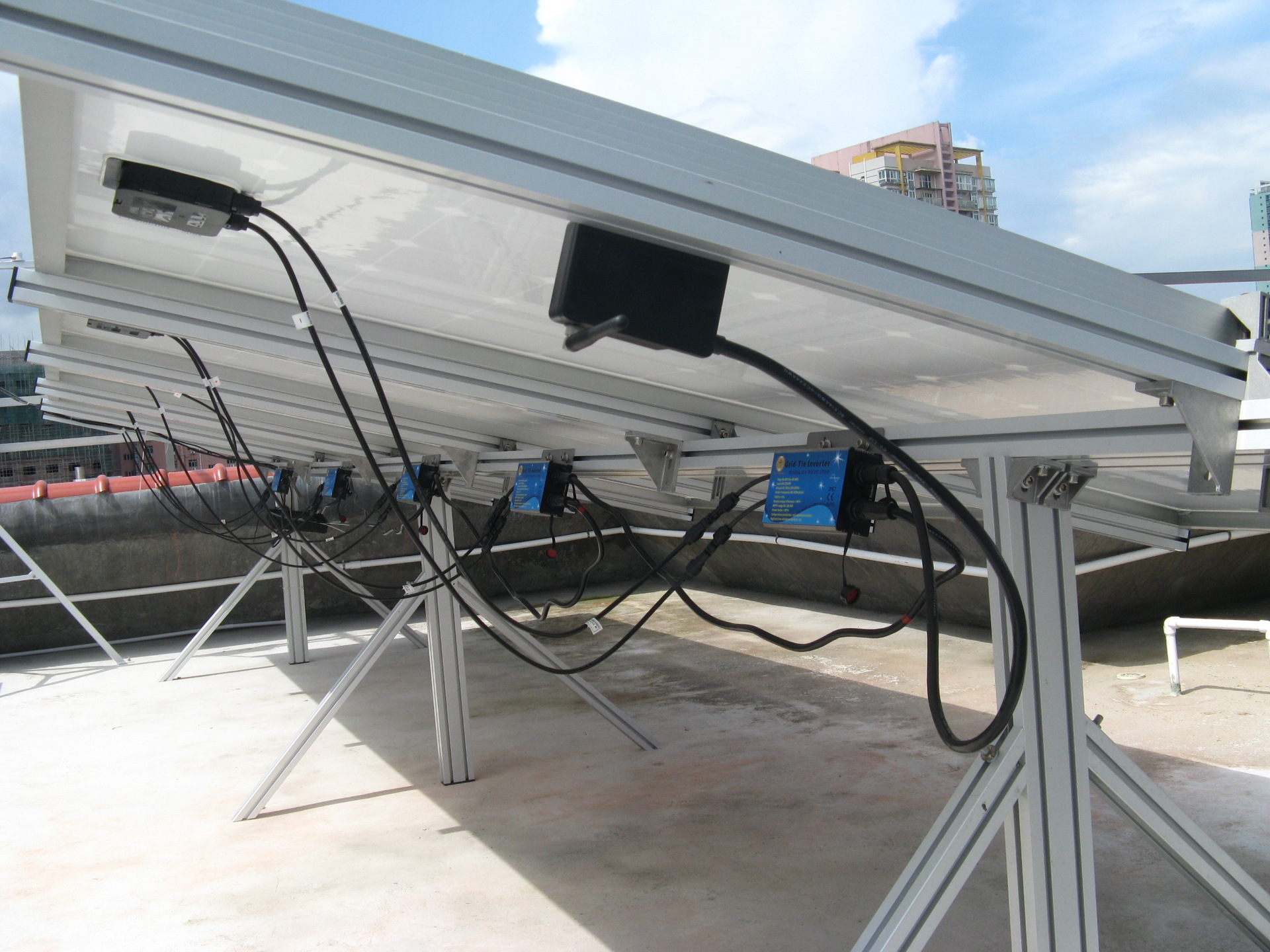 Warranty
We provide 15 years warranty( 1 year full warranty and 14 years free repairment or replacement excluding freight fee and tax cost etc).
For more information about other series of inverter or more details for this item, pls contact our service via below contact,
Email: cindy (at) sycorp.com.cn
Skype: cindy61799
You might like